Emergency Kids' Dentistry – Towson, MD
Get Help for Your Child's Smile Quick
Dental emergencies strike fast and unexpectedly, often leaving your child in a lot of pain or with badly damaged teeth. Call our dental office immediately to set up an appointment for your little one if they need emergency kids' dentistry in Towson, MD. We will address their immediate pain, figure out the source of the problem, and devise a treatment plan, so your little one can continue to enjoy a healthy, functional smile as they continue to grow up.
Why Choose Kids Dental Space for Emergency Kids' Dentistry?
Same-Day Emergency Appointments
Complete Pediatric Dental Care in One Location
Dentist That Helps Nervous Children Feel at Ease
How We Handle Dental Emergencies
Schedule a Same-Day Appointment: Time is of the essence in any dental emergency. We will schedule a same-day appointment for your little one whenever possible. After-hour and weekend emergency appointments are available for patients that need them.
Perform a Comprehensive Exam: A detailed emergency examination is performed to figure out what's causing the emergency and evaluate how bad the damage is. If your child is in severe, immediate discomfort, we'll make it our priority to get them out of it.
Review Findings: After gaining a clear understanding of what your child needs, we'll explain your treatment options as well as the costs associated with them. You'll be given all the information you need to make the best decision.
Get Your Child the Care They Need: Our team will keep your child calm and comfortable while we give them the treatment they need, whether that means placing a filling or performing pulp therapy.
The Most Common Dental Emergencies
Sometimes it's hard to tell what is or isn't an emergency. If you have any doubts, call our dental office and let us know what symptoms your child has; we'll advise you on the best next steps to take. Below is a list of common reasons why you might need to make an emergency appointment at Kids Dental Space.
Understanding the Cost of Children's Dental Emergencies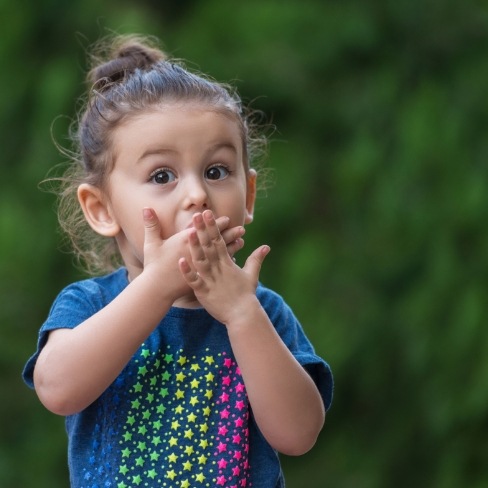 You probably won't be thinking of the cost too much when you're still dealing with the shock of your child's dental emergency, but once treatments start being discussed, you may have concerns about whether you'll be able to afford emergency care. Rest assured that we only ever recommend treatments that are truly needed for your child's specific emergency, and we'll be transparent about the costs upfront. We'll also make sure that you're fully aware of your payment options.
Keys to Preventing Children's Dental Emergencies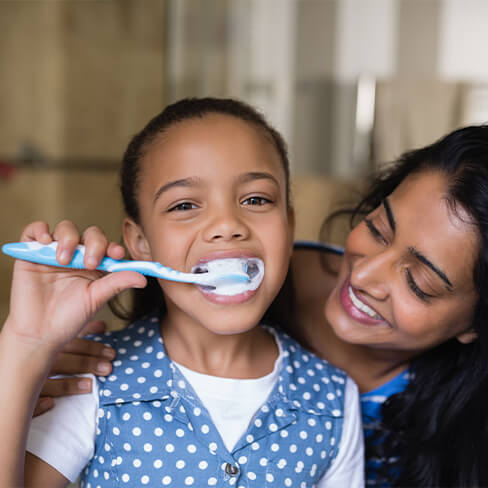 Make sure that your child is brushing and flossing at least twice a day (or that you're brushing for them if they aren't old enough to use a toothbrush on their own yet).
Schedule checkups and cleanings for your child every six months.
If your child plays football, basketball, or any other contact sport, make sure that they always wear a personalized mouthguard while engaging in said activity.
Discourage your child from biting their nails, chewing on pencils, or other bad habits that could lead to damaged teeth.